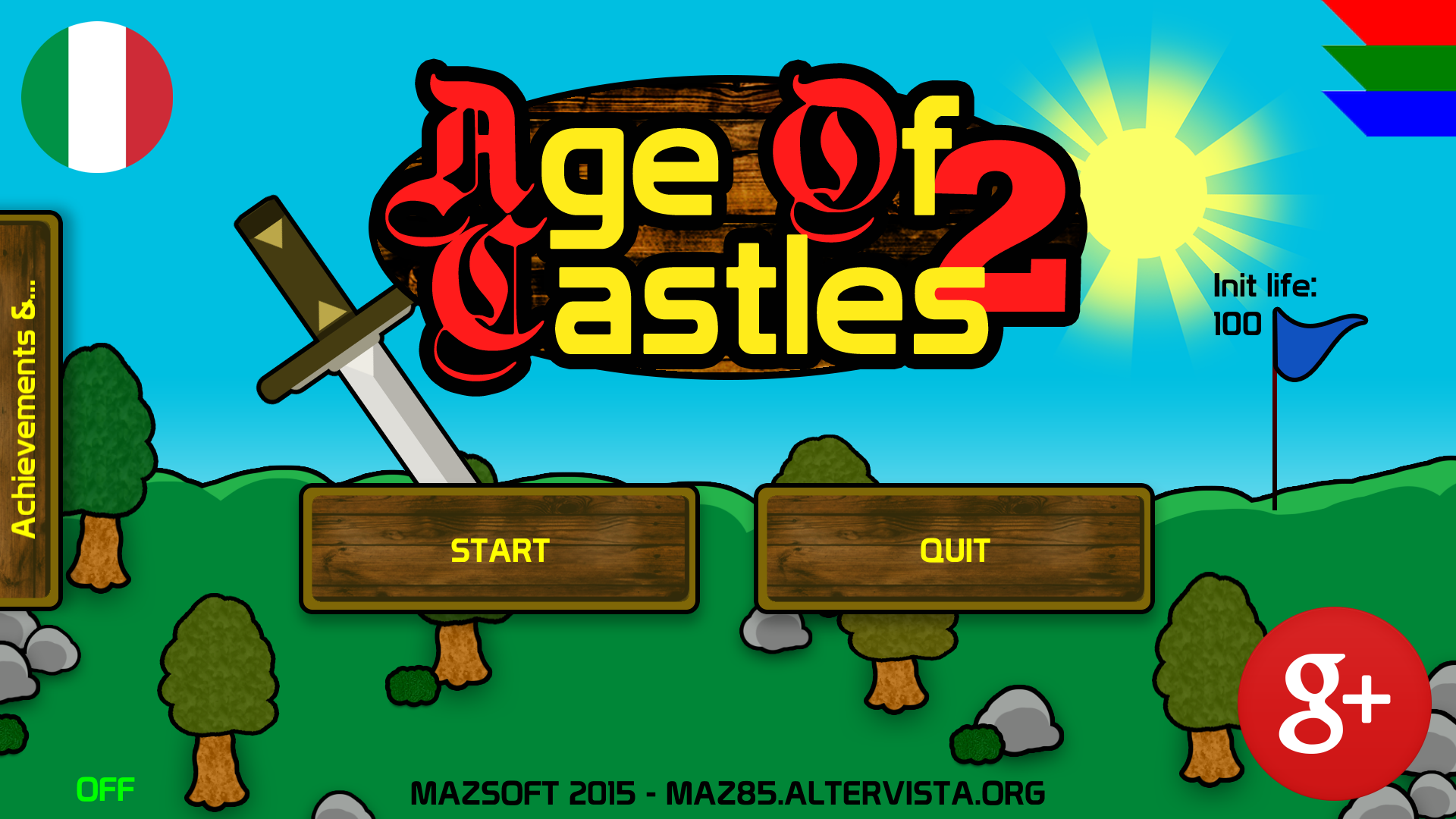 Age Of Castles 2
Send your peasants to pickup resources and obtain an economy benefit on your enemy.
Destroy him with catapults, explosions and kill his people!

Units:
- woodpicker
- stonepicker
- soldier
- catapult
- advanced catapult

Human units can sacrifice themselves for the glory of the empire!

Bonus cards:
You can obtain bonus cards during the game, you can unlock them increasing your score.
Bonus card like: rain of arrows, conversion, etc...

Bonus cards - Leaderboard and Achievements - More stuff coming!


Other informations here (select English then):
http://maz85.altervista.org/mazsoft/page-ageofcastles2
Available on